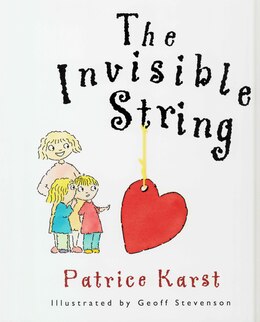 When saying goodbyes, I like to read the book, The Invisible String by, Patrice Karst  with the students.
Here is a link to a Youtube video of a child reading it:
This books helps children understand that even if you are not with somebody that you are still connected with them.  This is a very abstract idea and many children are just beginning to think abstractly. But this gives a concrete example of an invisible string that connects people.
It is a feeling and connection with your heart, that lets you know you are always connected and always loved.
This book can be used to help children with all types of separation, death, grief and loss. It applies to people as well as animals and places. It can be for a temporary goodbye or a more long term loss. Again, books can be a great way to help children deal with the issues they may face in life.
I know I will always have an invisible string stretching from my heart to KIS.